Why most of the students attracts to non-core jobs?
Almost every Electronics or Electrical students are always confused to choose the domain in their post-graduation or when they going to take a higher degree because, as an Electronic student there would be many opportunities in different domains. But most of the electronics students (80%) when they get into the college (1st year) they strongly set a strong goal to get into core domain. After getting into 2nd year they were very interested about core electronics, but they can't get the subject knowledge even 80% because these people follow our Indian university syllabus (most of the universities). So, after 2nd year nearly 50% of people will be a drop from the strong goal, only 30% interested will getting into 3rd year with some good knowledge. And from these 30% of the students, 25% of students will be dropped from their strong goal, because of lack of knowledge in the core domain, and how to get into the Hardware industry. At last, only 5% of students will get into the core industry.
This is the main problem happening in our present society. And these people will promote that VLSI is the slowing down domain and VLSI will die at some time.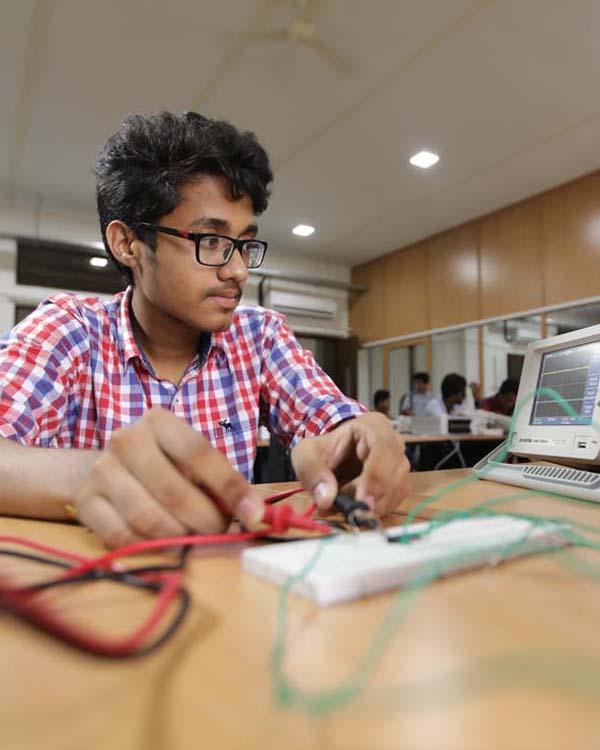 Is it right to think, In future #VLSI Domain will die?
But I disagree with those who believe that the industry will die or end. Because the reason is the VLSI is the foundation of all industries. If VLSI collapse then rest of the industries will collapse because today every industry (engineering) is depending on VLSI only. So the industry will stay and it will live. But I agree with that, the industry started to slow down because of limitation on fabrication technology, by using silicon technology it can be used to some extent only, at one day the technology will die. Due to this reason, most of the researchers finding new alternative technology which replaces silicon technology, but not yet done, In future we will see this technology. 
This is about VLSI, VLSI ever ends but the fabrication technology will be upgraded. Every student who wants to enter into the VLSI domain, they first want to believe themselves. Don't follow your academic syllabus. Take the guidance from the industry experts. Because whatever you are learning in academics it is just for the degree it is not used for industry level. So industrial experience is very important to get into the core domain. Gain more subject knowledge in electronics. Don't panic about recruitment or job. If u are really passionate about VLSI u can easily get into this domain. But Constant learning is very important and guidance from the experts is also very important for this VLSI industry.